Highlights
Northeast Forestry University has an experienced project team, perfect operational system, flexible cooperation mode, high-quality teacher resources, unique campus landscape, and comfortable living environment. At present, there are more than 30 overseas cooperative universities and colleges, more than 20 successful projects and a number of mature training programs. We undertake various kinds of Chinese language training programs for enterprise and companies, professional internship in field of forestry, rare plants and wild animals, business negotiation and product development, etc. We can provide solid language courses, rich cultural exchange activities, and unique professional practice platform. We provide meticulous services such as itinerary planning, accommodation and airport transfer for oversea groups. Welcome all universities and social organizations at home and abroad to visit and cooperate with us!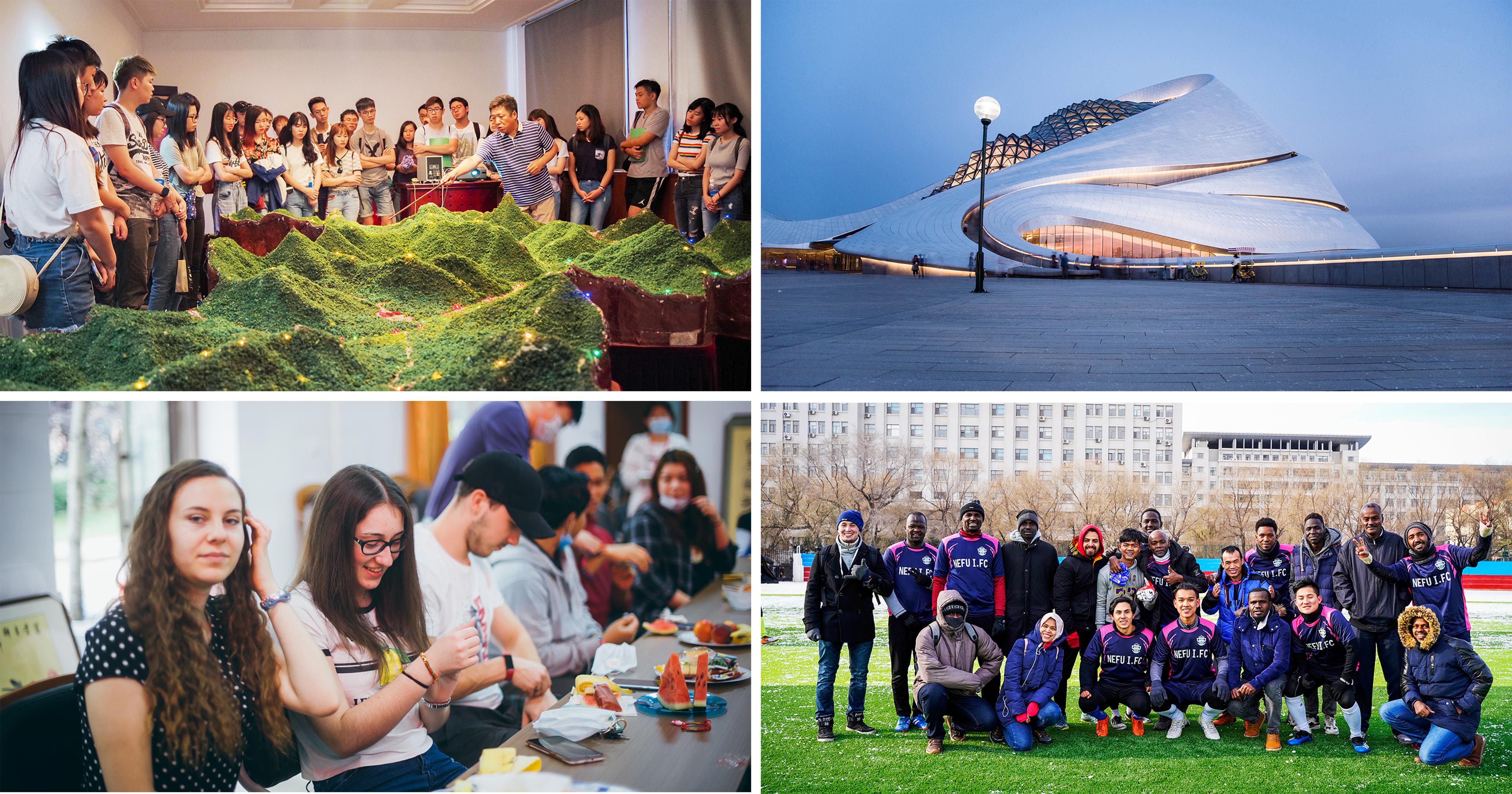 Eligibility
Applicants should be over 14 years old or be accompanied by guardian;
Applicants should abide by Chinese laws and NEFU's rules and regulations;
Applicants should provide all required application materials;
Applicants should be in good health.
Application Materials:
1. Online application (http://nefu.chiwest.cn);
2. Copy of Passport (valid for one year at least) and 6 photos (size: 3.5*4.9cm);
3. Foreigner Physical Examination Form.
Contact us
School of International Education and Exchanges
Northeast Forestry University
Add: Northeast Forestry University, No.26 Hexing Road Xiangfang District, Harbin, P.R.China
Tel: +86-451-82192454
E-mail: SIEE@nefu.edu.cn