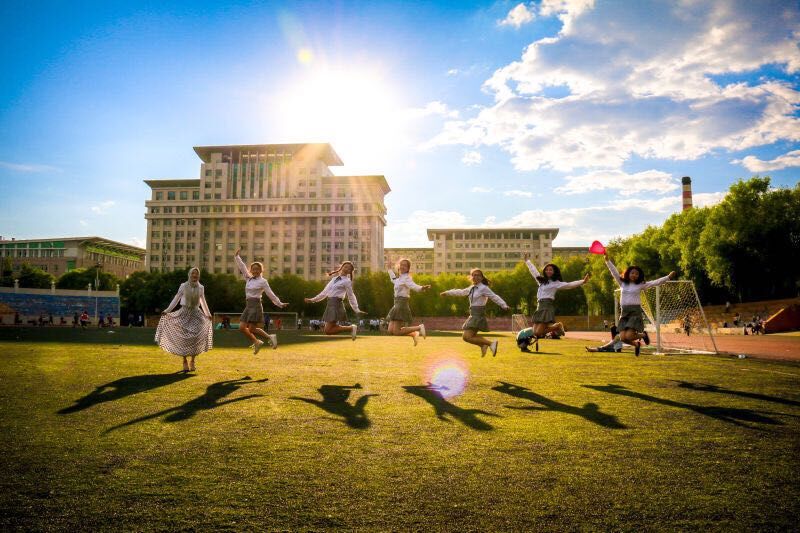 Northeast Forestry University (NEFU) was founded in 1952, under the direct administration of the Ministry of Education and National Forestry and Grassland Administration of China, and is entitled to enjoy support from the country's initiatives, such as "Project 211" and the Innovation Platform for Prioritized Academic Disciplines. NEFU is in the list of "Double First-Class" University Project, whose connotation is the country's construction plan of world-class universities and first-class disciplines.
NEFU is situated in Harbin, the center of the largest state-owned forest region in China. The main campus covers 136 hectares. NEFU also has two education, research and practice bases, the Mao'er Mountain Experimental Forest Farm (also known as Mao'er Mountain National Forest Park) and the Liangshui Experimental Forest Farm (Liangshui National Natural Reserve). The total area of the university reaches 33,000 hectares.
NEFU is a multidisciplinary university with Forestry as its dominant discipline and Forestry Engineering as the characteristic, together with an extensive coverage of disciplines in Agriculture, Science, Engineering, Economy, Management, Liberal arts, Law, Medicine and Art. There are 2 academicians of the Chinese Academy of Engineering, 5 distinguished professors of the Yangtze River Scholars, 1 winner of the National Science Fund for Distinguished Young Scholars, 1 winner of the National Natural Science Foundation for Outstanding Young Scholars, 4 candidates for the national "10 Million Talents Project" and 6 candidates for the "New Century 10 Million Project".
NEFU develops international exchange and cooperation in a positive attitude, and attaches importance to the education of international students. It has established cooperative relationships with over 100 universities and research institutes of more than 30 countries and regions. There are about 200 experts and scholars from Europe, America, Asia and China's Hong Kong, Macao and Taiwan regions who have visited NEFU for academic purposes each year, and more than 120 teachers from NEFU go abroad for the same purposes. NEFU has developed a variety of student exchange programs with cooperative universities in America, France, Finland, Russia, South Korea, Japan etc. A number of students from NEFU are sponsored by the Chinese government to study and obtain degrees from cooperative universities. NEFU has also educated a number of excellent international students, as one of the admission universities for international students sponsored by the Chinese Government Scholarship.