Highlights
The trinity of Chinese language, traditional culture and natural experience
Three dimensions:Experienced Chinese study and interaction practice + diverse cultural communicative activities + special natural discovery and research
About Chinese Language Learning:
NEFU offers the most practical and standard Chinese language teaching with competitive tuition and affordable living expenses in a supportive and comfortable learning environment. More than 20 experienced Chinese teachers and many Chinese cultural activities are available at NEFU. A real Chinese-learning atmosphere will be created so that you can use standard Mandarin to express yourself and make communication.
About Cultural Activities:
Harbin, located in the centre of Northeast Asia, is the capital city of Heilongjiang province in China, known as the pearl in Asia-Europe Transcontinental Bridge, which is the first Asia-Europe Transcontinental Bridge and important pivot of air corridor. Harbin has a temperate continental monsoon climate, with winter being cold and long there, which gives birth to the famous art of ice and snow sculpture. As an area where the multi-nationalities live, Harbin is inhabited by 40 ethnic minorities including Manchus, Hui, Mongolia, Korea and so on. Harbin is the center of politics, economy, culture, science and technology as well as traffic and communication in Heilongjiang province. In this city with special geographical location, convenient transportation and multi-culture, you can experience different customs, natural scenery, special food and unique local culture.
About Natural Discovery:
With unique landscapes and diverse species, Mao'er Mountain National Forest Park is the base of teaching, scientific research, practice and training at Northeast Forestry University. It is the basic science research and education talent training base of the Ministry of Education, the national life science and technology talent training base as well as the outdoor survival training Base.
Liangshui National Nature Reserve is the most unique and complete distribution area of primitive red pine mixed coniferous broad leaved forest and the most representative temperate primitive red pine mixed coniferous broad leaved forest area in the northeast of Asia. There are many teaching, research and science publicity infrastructure including comprehensive laboratory, multimedia classroom, teachers' apartments, students' apartments, specimen rooms and so on.
Heilongjiang Forest Botanical Garden is the most representative northeast cold temperate botanical garden, which is a comprehensive botanical garden integrating plant scientific research, science popularization, tourism and leisure, covering an area of 136 hectares. There are arboretum, tulip garden, medicinal botanical garden and wetland garden with different styles and there are more than 1400 species of plants.
The unique natural climate creates a rare habitat and growth of a variety of animals and plants. When you come to this fertile soil, you can enjoy the distinctive seasons of the year.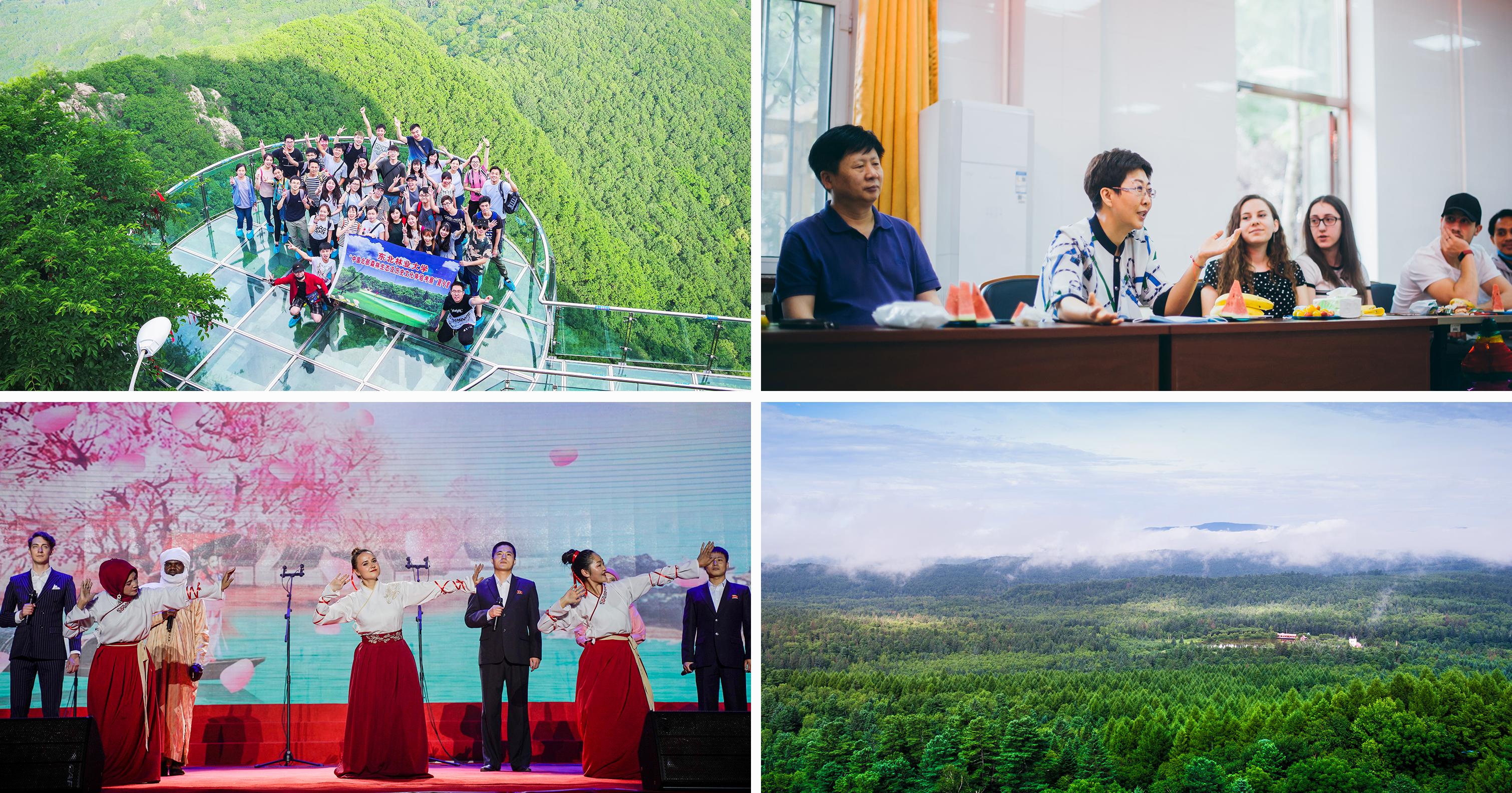 Eligibility
Applicants should be no less than 14 years old or be accompanied by guardian;
Applicants should abide by Chinese laws and NEFU's rules and regulations;
Applicants should provide all required application materials;
Applicants should be in good health.
Application Materials:
1. Online application (http://nefu.chiwest.cn);
2. Copy of Passport (valid for one year at least) and 6 photos (size: 3.5*4.9cm);
3. Foreigner Physical Examination Form.
Time Arrangement
| | | |
| --- | --- | --- |
| | Time | Application Deadline |
| Spring Program | May to June | March 30th |
| Autumn program | October to November | June 30th |
| Winter program | December to January | October 30th |
Fees
| | |
| --- | --- |
| Type | Fees |
| Tuition | 700RMB/week(no less than 15 students) |
| Accommodation Fees | 500RMB/person/twin room/month |
| Application Fees | 260RMB/person |
Notes: Please contact the project officer for more details.
Contact us
School of International Education and Exchanges
Northeast Forestry University
Add: Northeast Forestry University, No.26 Hexing Road Xiangfang District, Harbin, P.R.China
Tel: +86-451-82192454
E-mail: SIEE@nefu.edu.cn